Thank you again to this years Hack New Hampshire Sponsors!

The ability to pay and get paid is critical for every business. But business payments are inherently complex and getting more so every day, making it difficult for organizations to create a business payments strategy that helps them be successful. Bottomline Technologies (NASDAQ: EPAY), an innovator in business payment automation technology for 30 years, eliminates that struggle by helping companies make complex business payments simple, smart and secure.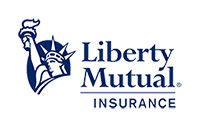 Since 1912, Liberty Mutual Insurance has committed themselves to providing broad, useful and competitively-priced insurance products and services to meet their customers' ever-changing needs. Their delivery on this commitment is the reason they're now the third largest property and casualty insurer in the U.S. based on 2012 direct premium written according to the National Association of Insurance Commissioners.

Arista Networks was founded to pioneer and deliver software-driven cloud networking solutions for large data center storage and computing environments. Arista's award-winning platforms, ranging in Ethernet speeds from 10 to 400 gigabits per second, redefine scalability, agility and resilience. Arista has shipped more than 20 million cloud networking ports worldwide with CloudVision and EOS, an advanced network operating system. Committed to open standards, Arista is a founding member of the 25/50GbE consortium. Arista Networks products are available worldwide directly and through partners.
Co-hosted by: