Helpful Links & Resources
Below are some resources we put together for you! Be sure to setup your Slack Account using your UNH or IOL email address. Slack will be used throughout the event for communication amongst support and teams as well as other announcements.
OSS (Git): 

You will need to create a password
All IOL employees already have an account

i2 Passport: Students participating in the ECenter's i2 Passport Program will receive 2000 Visa Stamp Credits (VSC) only if they attend both days of the hackathon. Be sure to swipe into the i2 Passport tablet on day two to receive your VSC. Contact Heather MacNeill with any questions related to i2 Passport
Judging Criteria
Judging is broken up into four categories:
Technical Innovation (25%) Did your group discover a unique problem and does the solution meet the challenge? 
Creativity/Uniqueness (25%) How creative has your group been in addressing the challenge? Did you come up with a radical approach, or did you follow existing patterns/solutions?
Usefulness (25%) Is the solution realistic? Could this solution be implemented?
Presentation (25%) Was the information communicated clearly? Quality of delivery/pitch.
Last Years Judges

Timothy Carlin, Senior Executive, Software Development, UNH-IOL
Timothy Carlin is the Senior Executive, Software Development and started at the IOL as an undergraduate student engineer while  pursuing a B.S. in Computer Science from the University of New Hampshire in 2004, until graduating in May 2006. During that time, he  was a core member of the IPv6 and routing testing teams, as well as one of two lead developers of the IOL's IPsec testing tool.

 Matt Plumlee, Lecturer, Computer Science, UNH
Plumlee is a lecturer in the Computer Science department at UNH, where he teaches sophomore- and junior-level courses, including a  course involving Android development. He received his B.S. in 1995 and his Ph. D. in 2004, both from the CS department at UNH. Matt  has worked short stints in industry (most recently as a software engineering manager) sprinkled in among his 9 years of teaching, and   has done visualization and parallelization research for the Center for Coastal and Ocean Mapping (CCOM), also at UNH.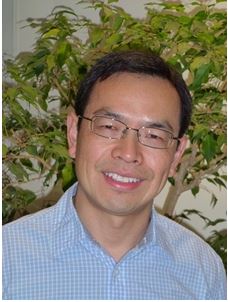 Henry Yang, Enterprise Architect, Bottomline Technologies
Henry Yang has been an enterprise architect with Bottomline Technologies since 2012. He worked with multiple lines of businesses on various enterprise level initiatives such as coding web and mobile based applications,  cloud infrastructure automation, and artificial intelligence. Prior to joining Bottomline he worked for Tibco, Xerox and IBM, as well as startup companies. He has a M.S. in computer science from the University of Alabama. His wife is a faculty member at UNH.

 Wendy Schultz, Liberty Mutual Insurance, Senior Project Manager, Corporate Functions Technology
Wendy is a long term Liberty Mutual employee with experience on the business side as well as IT.  She has held positions in their personal lines, commercial lines and corporate teams.  She was a key contributor to establishing an annual hackathon event for Liberty Mutual employees that continues to generate excitement and innovation pipeline ideas.  The experience gained in facilitating hackathons has been expanded to other areas of the company as well as shared with external partners.  She has a BS in Finance from Ball State University in Muncie, IN; an MBA from Southern New Hampshire University and is a 20+ year resident of Durham, NH.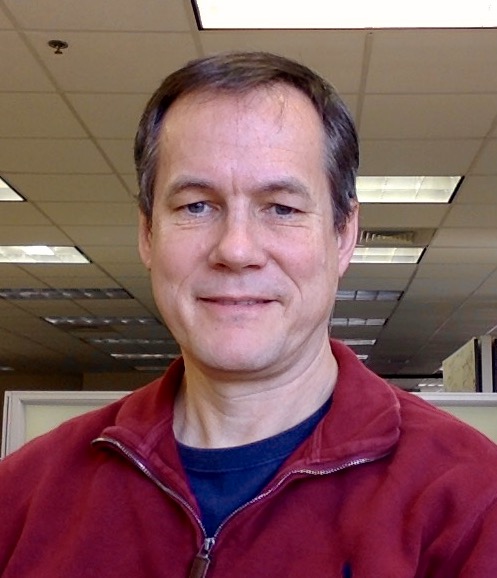 Jeff Choate, Software Engineer, Arista Networks
Jeff has worked in the computer networking industry for the past 26 years.  Jeff has worked at many small startup companies as well as most of the larger telecommunications corporations including Cascade Networks, Juniper Networks, and most recently Arista Networks.  He has helped to launch various startup companies dealing with computer networking and switching technologies as well as intelligent transformers for use in the power grid.  Most recently, Jeff has been working in the network security field developing a hardware based IPSec implementation for Arista Networks. Jeff holds a Master of Science in Computer Science from Worcester Polytechnic Institute.